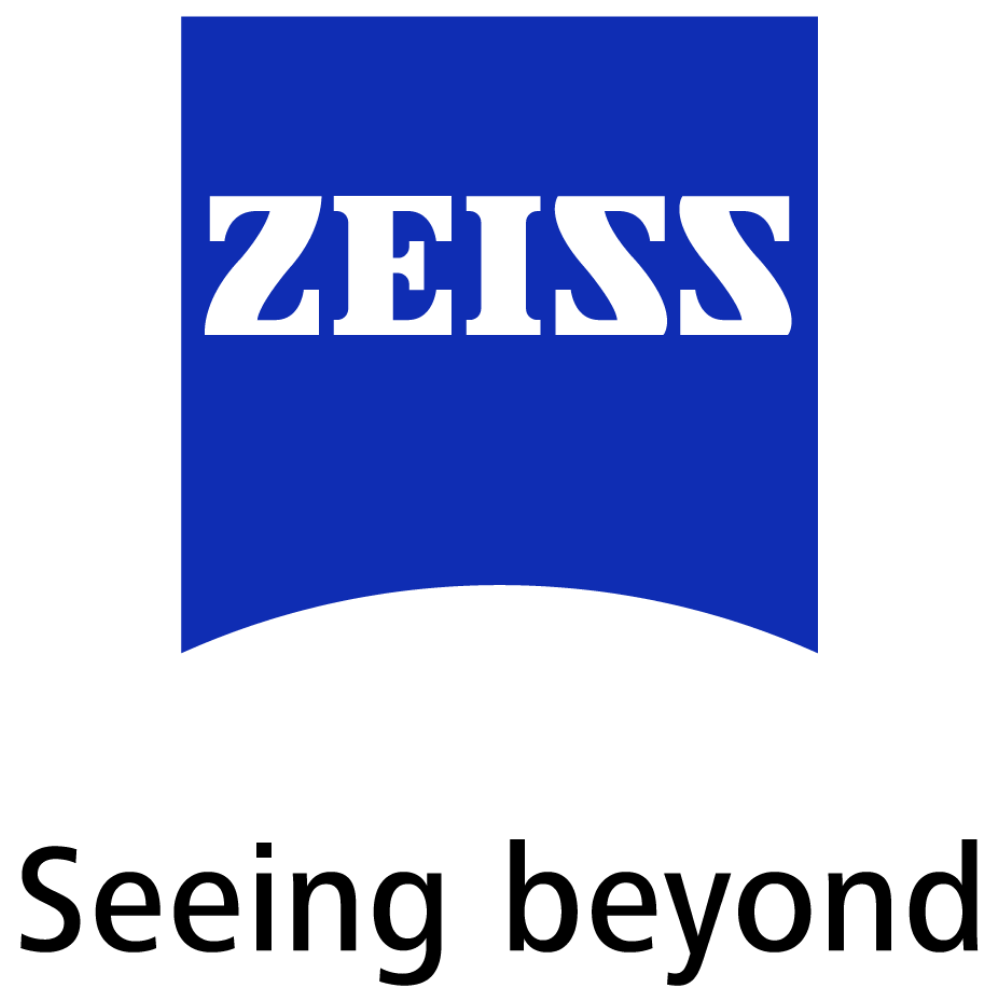 ZEISS
About ZEISS
ZEISS is an internationally leading technology enterprise operating in the fields of optics and optoelectronics. In the previous fiscal year, the ZEISS Group generated annual revenue totaling 8.8 billion euros in its four segments Semiconductor Manufacturing Technology, Industrial Quality & Research, Medical Technology and Consumer Markets (status: 30 September 2022).
For its customers, ZEISS develops, produces and distributes highly innovative solutions for industrial metrology and quality assurance, microscopy solutions for the life sciences and materials research, and medical technology solutions for diagnostics and treatment in ophthalmology and microsurgery. The name ZEISS is also synonymous with the world's leading lithography optics, which are used by the chip industry to manufacture semiconductor components. There is global demand for trendsetting ZEISS brand products such as eyeglass lenses, camera lenses and binoculars.
With a portfolio aligned with future growth areas like digitalization, healthcare and Smart Production and a strong brand, ZEISS is shaping the future of technology and constantly advancing the world of optics and related fields with its solutions. The company's significant, sustainable investments in research and development lay the foundation for the success and continued expansion of ZEISS' technology and market leadership. ZEISS invests 13 percent of its revenue in research and development – this high level of expenditure has a long tradition at ZEISS and is also an investment in the future.
With over 38,000 employees, ZEISS is active globally in almost 50 countries with around 30 production sites, 60 sales and service companies and 27 research and development facilities (status: 30 September 2022). Founded in 1846 in Jena, the company is headquartered in Oberkochen, Germany. The Carl Zeiss Foundation, one of the largest foundations in Germany committed to the promotion of science, is the sole owner of the holding company, Carl Zeiss AG.
Further information at www.zeiss.com.
ZEISS in Greater China
ZEISS' history in Greater China dates back to 1957. ZEISS is now represented in Greater China market with all segments including Semiconductor Manufacturing Technology, Industry Quality & Research, Medical Technology, and Consumer Markets. China is one of the fast growing regions of the ZEISS Group. About 6,500 employees through up the country with 45 sites of manufacturing factories, sales & service offices and R&D centers strongly support our customers in the region, and guarantee every related business internationally.
The headquarter of ZEISS Greater China locates in Shanghai Pilot Free Trade Zone. It is home to a wide range of activities: China Sales & Service headquarters, competence and training center, manufacturing facility for the ZEISS Industrial Metrology business group and Shanghai Innovation Center, ZEISS Group's first corporate innovation and research and development center outside of Germany. The headquarter also houses the central logistic and warehousing function for the Chinese market. We commit to support domestic R&D and production, positively expand cooperation fields to cultivate Chinese market in depth.
Since 2021, China has become ZEISS's biggest single market in the world, and one of the most innovative and fastest-growing markets.
Further information at http://www.zeiss.com.cn.
Welcome to follow ZEISS China WeChat Platform: